From LCD panel to Monitor display system---Simple and flexible, four major service to make LCD applications easily
Body:
AGL to provide four major service to make your LCD related applications become more easy and flexible:
Service 1: Easy selection---3" to 65" LCD panel series 

Standard LCD panel range from 3.5" to 65", AGL designed all range LCD panel for your easy selection, for example to provide the brightness from general to 2500nits, MTBF from 10K to 100K hours, meanwhile, AGL also designed various operation temperature range, different signal I/O as the standard LCD panel product series, the standard list to provide short lead time for your easy cost effective embedded industrial/medical or military grade applications.
Service II: Easy design---customized display system

Based on the special system design inquiry from worldwide, such like to apply LCD operated under extreme ambient conditions, AGL also provided a flexible customization process to design your unique parts. The general customization process will start from your RFQ then spec discussion and sampling stage, pilot run and mass production stage. AGL serious process control will help you to develop display system easily and clearly.   
Service III: Easy integration---all range display kits 

Not only to provide all series special LCD panel, AGL also designed well display kits for your easy system integration, all display kits include: AD controller board, LVDS cable, OSD control by pad or RS232 port, LED backlight driving board, signal convertion board, high low temperature thermal control kits, touch screen module and open frame monitor chassis ......etc., all standard and customized LCD related parts help you to build the most competitive system unlimitedly.  
Service IV: Easy Applications---Monitor series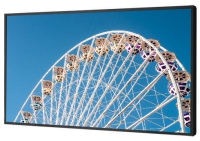 Beside LCD panel, display kits and related customized system design, AGL also developed all series Industrial grade monitors digital signage monitors and public information display monitor series base its well experience in special LCD display application field. All of AGL standard monitor series are not only provide open frame and monitor chassis design, but also provide optional functions such like anti-vandal tempered glass, touch screen, water proof, RS232 remote control etc ......even the special outdoors anti-lightning strike function also included.
All AGL monitor series from 7" to 65", the digital signage and public information display series are from 22" to 65".