Founded in 2008, as a professional TFT LCD & digital display design and manufacturing factory, the AGL team consists of a team with more than 20 years of digital display engineering development experience. At present, AGL is not only to provide global customers and our partners with a variety of digital display products with the most competitive specifications and price advantages, but also provides complete solutions for various special TFT LCD displays.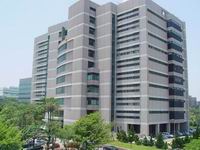 Located in Hsinchu Science Park, Taiwan, as the center of IC and LCD design and manufacturing in the world, AGL has strong product research and development capabilities. Based on long period of products developing experience, from innovative flat backlight GFL, to special CCFL high-brightness backlight, then to the current full series of LCD display products designed with various LED backlights, AGL team provide our customers with special spectrum backlight design, LCD with special optical requirements , even the new generation of mini LED backlight, etc. Also based on innovation of technology, the engineering range of AGL team is from electronic components to system products, with the most innovative engineering integration, and the most rigorous production management, AGL is focus keeping to provide our global partners with the most competitive display products.
 Originally AGL product was the design and manufacture of high-brightness TFT LCD for outdoor use, now we extended to LCD-related control systems, and various professional digital displays already. Related product applications, including general commercial use, general industrial applications, PID, Digital signage, transportation display, vehicles display, medical display, IOT (Internet of Things) display, Gaming LCD, aviation and military displays, etc. The products cover all various non-consumer fields. At this moment, AGL's display products have been used in millions devices worldwide.
 During the period of raw material shortage and supply chain chaos of 2021-22, AGL is located in a key position in the supply chain of general commercial, industrial and special application digital displays. In addition to continuing to expand existed manufacturing capacity, it also integrates a rigorous and reliable supply chain to provide product integration solutions, with the shortest delivery time and fastest supply to support our worldwide customers and partners.
AGL timeline
2021
Supply chain integration, providing quick-response and short-delivery display solutions for 2-inch to 65-inch product lines
2020
Launched a thin thickness digital signage display solutions from 27~55 inches, cloud based CMS software solution
Provided modular based digital display system solutions for industrial, transportation, automotive or various applications
2019
Provided standardized and all customized RTP, PCAP touch solutions with digital display integration, lamination adn EMI meshed solution included
2018
Cloud based CMS solution for PID, digital signage and retails display applications.
Less than 3.0mm thin thickness high-brightness panel entered mass production stage.
Specific spectrum backlight development
Provide standardized and customized chassis design solutions
2017
Provided complete system component solutions, including backlight control, environmental control, temperature control, signal control and other system control solutions.
Provided modular customization process and provide global customers with more convenient product development procedures.
2016
A full range of special LCD products from 4.3 inches to 65 inches. Extended product application to vehicle, transportation, aerospace, medical, gaming and other fields.
2015
32~65 inches high-brightness LCD applied to the field of general PID and Digital signage applications.
2012
In line with international customers, products series applications extended from general industrial use to other fields such as transportation and special commercial applications.
2010
To apply LED as a backlight source to develop LCD modules for general industrial applications.
2009
To apply multi-layers CCFL as the basis for the special backlight design, the special LCD application enters the mass production stage.
2008
Based on a senior engineering team, AGL established in Hsinchu Science Industrial Park, to enter the field of outdoor LCD with innovative flat backlight technology. At the same time, the application and development of special light sources are also started developing.